On the Road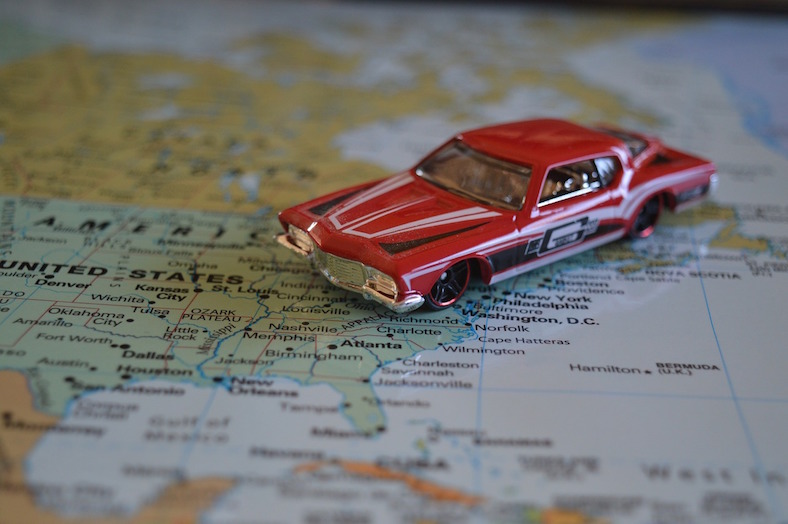 I just got back from a wonderful sixteen day road trip, which only intensified my long standing desire to apply for a job like Charles Kuralt used to have. My husband, our dog and I drove from our home in the Northwest to Lake Superior and followed Highway 2 — one of the so-called "blue" highways, as non-interstate roads used to be depicted on maps. We returned on a route slightly to the south, resulting in a somewhat lopsided circle of travel.
Here, in no particular order, are some things I learned:
The Amish in northwestern Minnesota make delicious blueberry and raspberry pastries.
The massive amount of oil drilling and production in North Dakota appears to have unalterably changed the landscape there and feelings run equally deep on both sides of the situation.
Theodore Roosevelt National Park is a truly amazing place and I fully understand why Roosevelt chose that location as the site for his personal healing.
Friday night fish fries continue to be a venerable tradition in Wisconsin.
Lake Superior is indeed a *GREAT* lake, not unlike the ocean with tides and waves but minus salt and sharks.
Agates are considerably more difficult to find than represented in tourism literature.
High school friends are wonderful. Even though we have had little in common over years of not seeing one another, we share a commonality that can never be replaced.
Family members, though differing politically and ideologically, have my back no matter what. Whoever said that blood is thicker than water, nailed it.
Dogs and husbands make excellent traveling companions.
People everywhere love their children and want the best for them.
The White Stag restaurant in far northern Wisconsin has not changed its menu nor its decor in fifty years and that's a good thing.
Great and mighty rivers can have humble beginnings.
Campgrounds seem to be a magnet for friendly, outgoing folk everywhere.
Deer like to hang out in cemeteries.
Fort Peck, Montana is a beautiful, windblown place that I hope to visit again.
Nothing beats a meat pasty at Syl's on Main Street in Ontonagon, Michigan. Though I grew up fourteen miles south of the Upper Peninsula, I've always been a Yooper at heart.
People in various parts of the country have dissimilar belief systems and radically different ideas — yet I believe that between us, more similarities than differences exist.
Excellent, authentic Chicago style hot dogs can be found in northern Wisconsin.
A 2,000 pound bison bull is a formidable obstacle when standing firmly planted in the middle of  the only path to the bathroom in a National Park campground.
The A&W in Fosston, Minnesota still serves root beer in the original frosted mugs.