September Camping Notes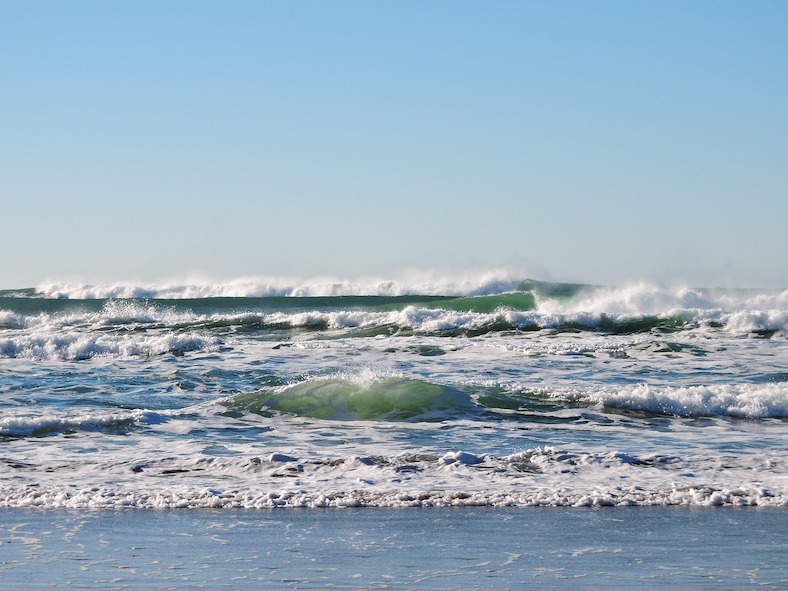 Camping Notes: September 2022
Just because a restaurant in a beach town advertises it has the best fish and chips on the coast, doesn't mean it's true.
It turns out miniature rubber chickens are available in packages of twelve. The price was ridiculous but I was totally enchanted when I saw them at the Ace Hardware in Ocean Shores. Me: "I don't know, would you pay almost nine dollars for these?" The man behind me in line: "If I loved them as much as you obviously do, yes," he answered, "I would." Thank you, sir. The aforementioned chickens are now in my possession.
Soft serve ice cream, which I think of as a common treat, seems to be increasingly difficult to find. Lately I've had to "settle" for upscale ice cream or frozen yogurt, to the tune of four or five dollars for a single dip cone.
A generalization: State park campgrounds are filled with exceptionally nice people. This includes the rangers, campground hosts, and other campers. Almost all have dogs. Maybe their niceness can be attributed to that.
I continue to be amazed at the size of many of the RV's, fifth wheels and trailers that inhabit the campsites at state parks. I cannot fathom pulling something that large or driving around in one of those things, much less trying to park it.
Because of my bear-fear, I prefer camping at the beach rather than in the woods. I rarely if ever have heard of bears in the lower forty-eight hanging around at a beach. So I was surprised and not at all pleased to see bear warning signs posted at Ocean City State Park this past week. I'm no longer safe anywhere.
I bought a couple of microfiber towels for camping. They're pretty much the same as the small yellow ones available in twelve-packs at places like Costco but are super-sized, designed to be bath towels. They came highly recommended on a teardrop camper website, where the reviewers said they were super absorbent and dry exceedingly fast, unlike the regular towels we take camping. I ordered a couple and immediately ditched the cotton terry towels we had. We have a small shower in our [email protected] camper but sometimes the state parks have really large, nicely maintained shower rooms with hot water. At the state park this past week, the showers were incredibly nice and we decided to use those. From the first time I used the new towels, I was sold. I loved them. My husband however, did not share my enthusiasm. He said he felt like they slid over his skin instead of briskly rubbing it. He missed that. And he didn't think they dried as quickly as had been promised. I couldn't believe he didn't like the new towels and proceeded to extol their virtues once again when he complained about them. The next time he came back from the shower he did a one-eighty. He raved about how dry his towel had stayed and how quickly it would be ready to be packed away. I was stunned but I felt it and had to agree. Turns out he'd forgotten to take it with him to the shower.
Photo courtesy tdfugere at Pixabay.com